The life of a management consultant is often hectic, with seemingly endless tasks to juggle on any given day. However, efficient organization, staying on track, focus, and productivity are essential for consultants. Thankfully, several tools and software help them manage their time and get the most out of their day. These tools help minimize the time required for recurring mundane tasks and maximize the time spent solving problems for their clients.
Finding the best tools for management consultants can be overwhelming. At AskBrian, we constantly search for and test the best tools – and integrate them into Brian, our multifunctional digital assistant for consultants and business professionals. Here, we share our top 3 tools in 42 categories in 7 work areas, as well as our favourite tool in each category.
Please excuse us if our view on AskBrian is/maybe a little biased since we love our product, especially because of easy accessibility via email and MS Teams, Slack with no need for any new software installation nor need to remember any credentials, providing high-value assistance 24/7 within seconds and reducing the complexity of consultant's life by a simple interface to many features and at the same time being secure and GDPR compliant. Still, we are very open regarding our 'frenemies' and key competitors in each area. We believe the overview helps.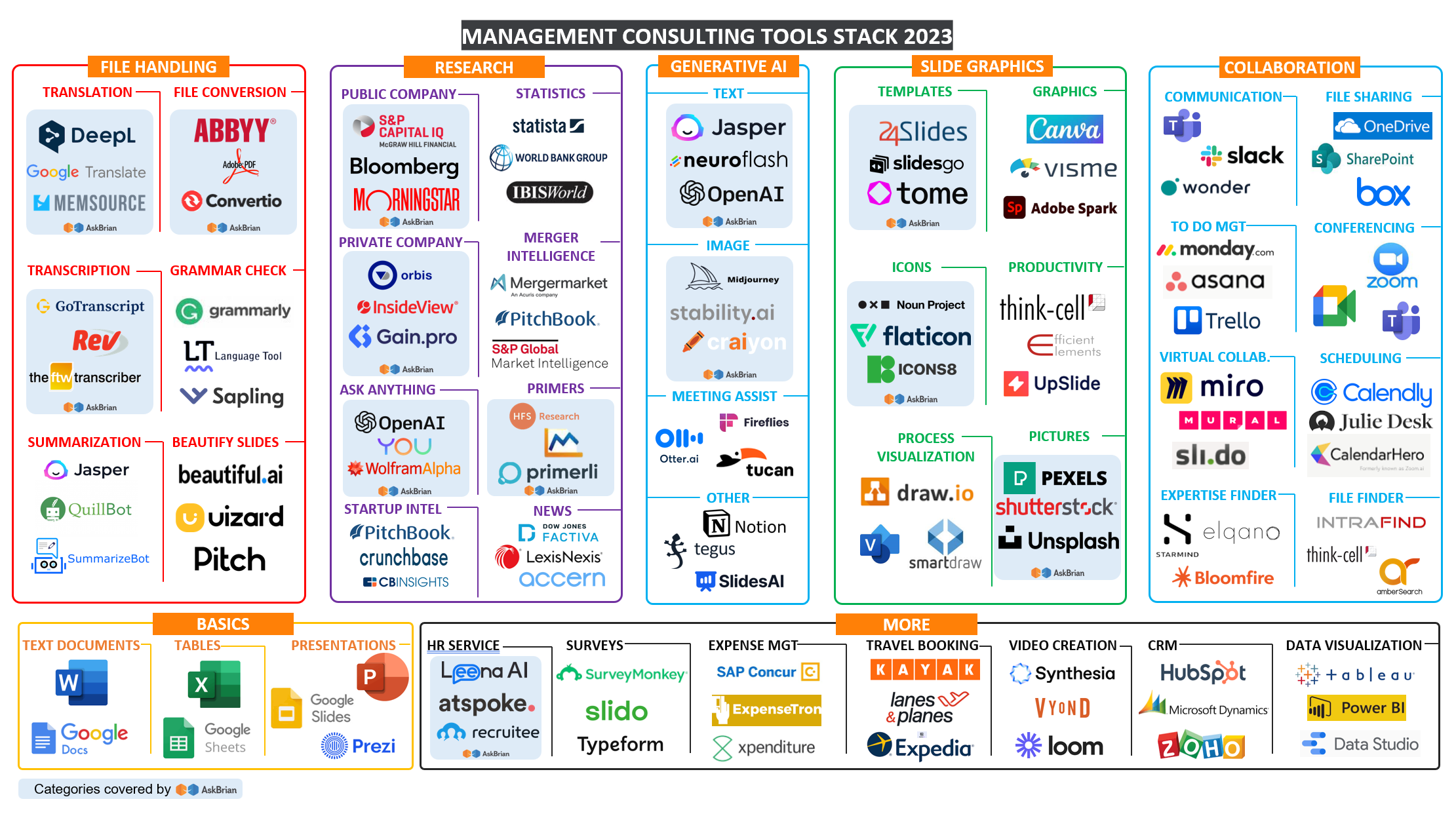 File Handling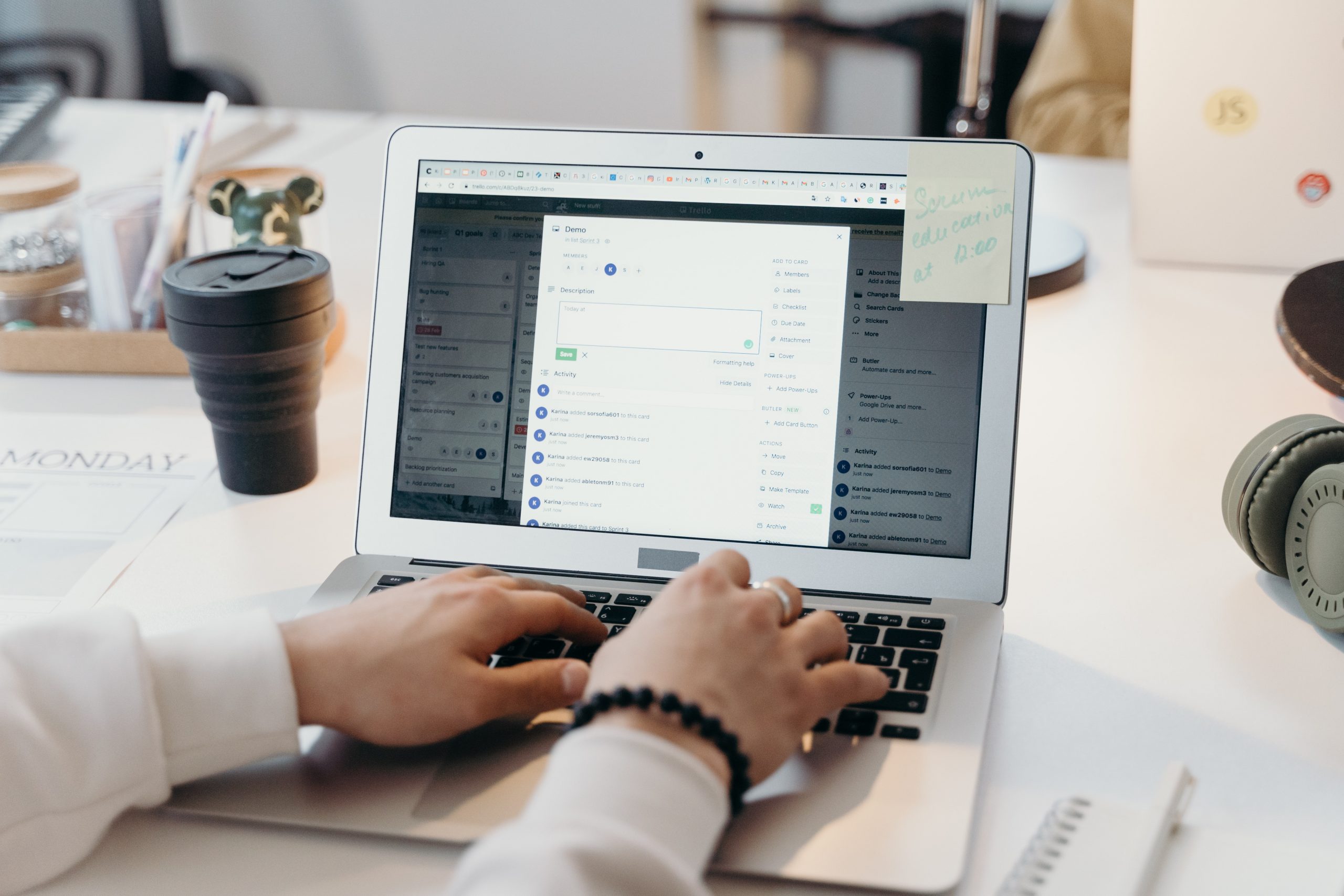 The software and tools of this category modify the files provided by the users. Correcting text, changing file formats, translating, and formatting slides are some of the ways these tools help management consultants be more productive.
1. Translation
While working on projects, the consultants often need to translate documents such as proposals, case studies, documents for the workers' council or the final project documentation. Having a fast and reliable translation tool saves a lot of time and frustration.
Top picks: DeepL, Google Translate, Memsource
Our favourite – 'AskBrian'/DeepL: Brian translates files from/to 100 languages, supports all office formats and PDFs and can translate files up to 20 MB in size without any software installation. Brian is the best machine file translation you can have, try it yourself.
Our translation is done by DEEPL for Bulgarian, Chinese, Czech, Danish, Dutch, English, Estonian, French, Finnish, German, Greek, Hungarian, Indonesian, Italian, Latvian, Lithuanian, Polish, Portuguese, Romanian, Russian, Slovak, Slovenian, Swedish, Turkish, Ukrainian, and Professional Google Translate APIs for all other languages.
2. File Conversion
Some helpful tools convert a file from one format to another, enabling the user to copy, edit or calculate the input provided.
Top picks: ABBYY, PDF Acrobat reader, Convertio
Our favourite – 'AskBrian': Brian converts PDF (native/scanned), PNG, JPG, jpeg, tif, gif files into all MS Office formats, up to 20 MB file size – secure and without any software download.
3. Transcription
Transcription tools convert speech to a text transcript. After your conversation, interview, or meeting, you can convert your audio/video calls, and phone recordings to text. The leading transcription tools support most languages.
Top picks: Rev, GoTranscribt, the FTW transcriber
Our favourite – 'AskBrian': Brian transcribes audio and video files from approx. 100 language-country combinations. Brian transcribes m4a, mp3, webm, mp4, mpga, wav, and mpeg audio/video files up to 20-25 MB file size.
4. Grammar Check
These tools correct spelling, grammatical and punctuation errors and check the text for plagiarism, thus helping consultants prepare documents and decks with confidence and efficiency.
Top picks: Grammarly, languagetool.org, Sapling
Our favourite – 'Grammarly': Grammarly is an AI writing assistant software. It does not only correct 250+ types of grammatical and punctuation errors but also improves the writing and detects plagiarism.
5. Slide Beautification
Slide beautification and formatting tools help consultants make the design of the slide consistent in terms of font size, font type, layout, alignments, etc.
Top picks: Beautiful AI, Uizard, Pitch
Our favourite – 'Beautiful AI': Templafy is a powerful adjustment tool for PowerPoint – content, format and layout checked against up to 40 pre-defined rules.
6. Summarization
Summarization tools allow you to generate summaries of pieces of text by extracting the most important parts of it quickly while maintaining the original context. These tools can condense articles, papers, or documents down to the key points instantly so you can free yourself from information overload.
Top picks: Jasper, Summarize Bot, QuillBot
Our favourite –'Jasper': Jasper's Text Summarizer template allows you to enter up to 12,000 characters of original text, which it can then summarize in over 25 languages. In many of those languages, you can also select the formality level if you need the summarized text to be more or less formal than the text you input. Jasper not only provides well-written summaries in return, but the content is also unique so you won't have to worry about plagiarism.
Research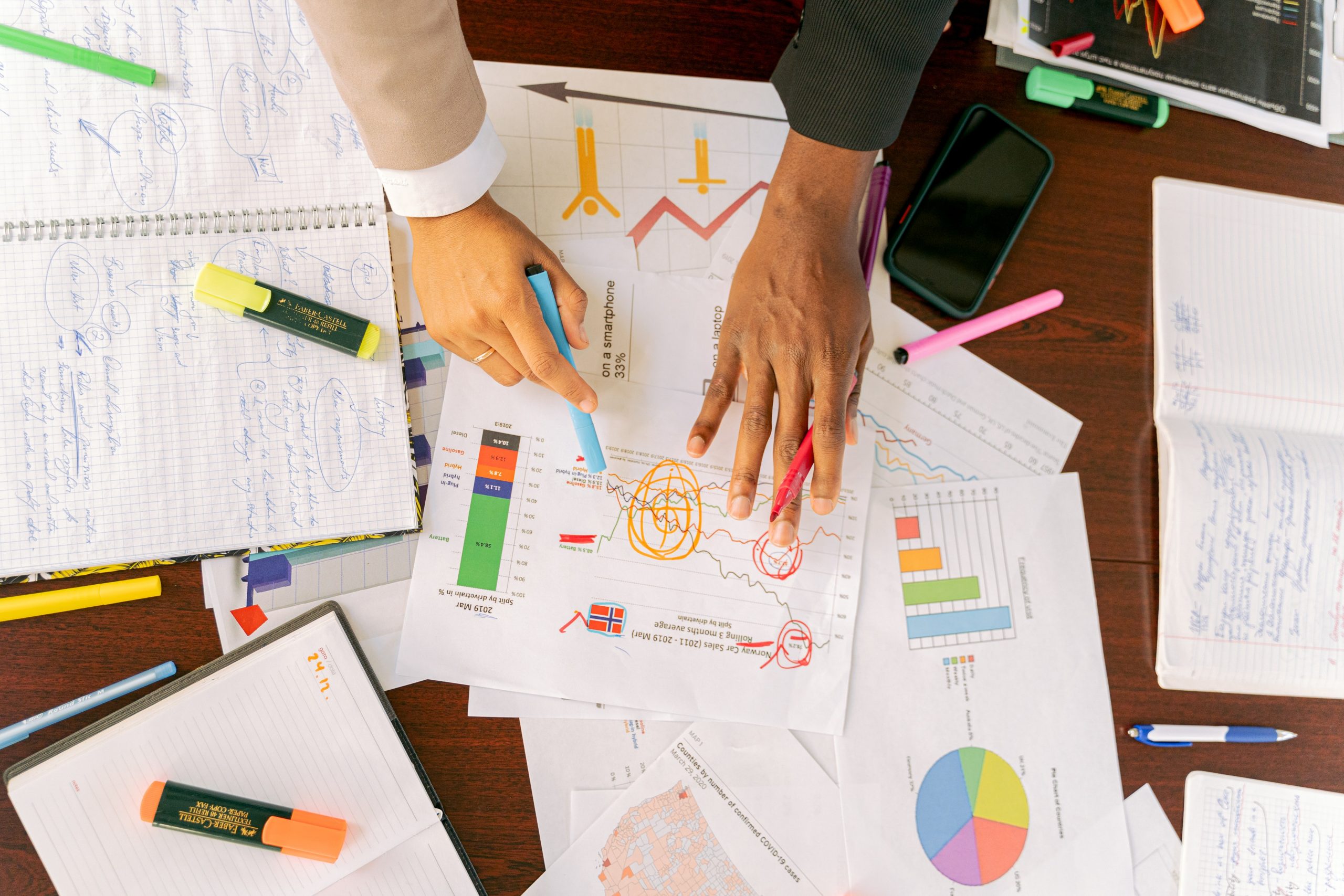 The research tools collect, analyze, organize and present data and information to consultants in an easy-to-use manner. This data and information enable the consultants to discover key strategic insights on their project topics and deliver quality recommendations to their clients. These tools support consultants with research like company intelligence, consumer/market/industry research merger intelligence, startup intelligence, news and much more.
7. Public Company Intelligence
These tools offer users current and historical data for the balance sheet, income statement, cash flow statement, financial ratios, and multiples of public companies. These tools also provide earnings estimates and real-time stock prices.
Top picks: Capital IQ, Bloomberg, Morningstar
Our favourite – 'AskBrian': Brian provides detailed analyses of 50,000+ public companies with over 1,000 data points in Excel. Try yourself, how it works and what amazing results Brian delivers. Brian uses Morningstar data.
8. Private Company Intelligence
It's difficult to get structured and meaningful data on private companies. Thankfully, many providers offer private company intelligence like key officers, product mix, competitors, financials, industry, etc. Some of these tools also allow users to create lists of companies using custom filters.
Top picks: Orbis (Bureau van Dijk), InsideView, Gain.pro
Our favourite – 'AskBrian': Brian has data coverage of 32+ mn privately held companies from Germany, Switzerland, Austria, France, Spain and the UK, including key executives and financials.
9. Ask Anything
Many times, consultants come across unfamiliar topics, concepts or terminologies. Q&A tools come in very handy to help consultants with these questions.
Top picks: OpenAI, Wolfram Alpha, You.com
Our favourite – 'AskBrian': Brian's Q&A skill combines Brian's extremely simple user interface with the most advanced AI technology – GPT-4 by OpenAI.
10. Startup Intelligence
Many tools offer startup intelligence, like business description, funding raised, major investors, key people, main competitors, revenue, etc. These insights are extremely helpful for consultants in conducting research and due diligence on startups.
Top picks: Crunchbase, PitchBook, CBInsights
Our favourite – 'Crunchbase': Crunchbase offers business information on 1.2 mn companies (primarily privately held). The users can access basic company profiles for free, whereas detailed profiles are available on a paid basis.
11. News Providers
Leading news providers offer global coverage of the latest developments in the business world in multiple languages. These tools source news from a broad collection of sources like international newspapers, newswires, trade journals, websites, blogs, etc.
Top picks: Factiva, accern, LexisNexis
Our favourite – 'Factiva': Factiva is a business information and news tool aggregating content from 32K+ sources worldwide in 28 languages, including over 600 continuously updated newswires.
12. Merger Intelligence
Merger intelligence tools deliver data and research on venture capital, private equity, M&A deals, target companies, acquiring investors, deal advisors, key people and much more. These tools also provide commentary and analysis of M&A transactions and trends.
Top picks: Mergermarket, PitchBook, S&P Global Market Intelligence
Our favourite – 'Mergermarket': Mergermarket provides proprietary intelligence to M&A professionals through a network of M&A journalists based in 67 locations across Europe, North & South America, the Middle East, Africa, and Asia-Pacific.
13. Statistics
Data, statistics and research reports offer consultants key insights for their projects. The leading statistics and research firms support consultants with trends and statistics on markets, industries, consumers, economics, demographics, etc.
Top picks: Statista, WorldBank, IBIS World
Our favourite – 'Statista': Statista is a leading provider of market, industry and consumer data. It contains over 1 mn statistics on 80K+ topics from 22K+ sources and covers 170 industries.
14. Primers
An industry primer covers information about the industry structure, value chain, leading players, revenue mix, important metrics and key trends. A primer aims to help a consultant develop a quick understanding of that particular industry.
Top picks: Managementconulted, Primerli, HFS Research
Our favourite – 'AskBrian': This skill of Brian combines information from structured (Damodaran research, Morningstar) and unstructured (GPT) sources to generate a comprehensive brief on selected industries for Brian's users!
Generative AI
Generative AI is transforming the landscape of text generation by leveraging advanced algorithms and machine learning techniques. It enables the creation of original and coherent text content, providing endless possibilities for various domains and applications. By learning from vast amounts of existing data, generative AI models can generate human-like text, ranging from compelling stories and articles to poetry, dialogues, and even code snippets. This technology sparks creativity, assists in content generation, and offers valuable support in areas such as chatbots, virtual assistants, language translation, and creative writing. With generative AI, the boundaries of textual imagination are pushed, enabling us to explore new horizons in human-machine collaboration.
15. Content
Top Picks: Jasper, Neuroflash, OpenAI
Our favourite – AskBrian: Brian uses the GPT technology but processes your data, no servers in Europe in an anonymous way security full GDPR compliance.
16. Images
Generative AI technology leverages powerful algorithms to create stunning and imaginative visuals. By analyzing vast datasets and learning patterns, generative AI models can generate unique and captivating images, ranging from abstract art to photorealistic landscapes. This technology opens up new possibilities for artists, designers, and creators by providing a tool for generating novel and visually striking content. Generative AI in pictures is transforming the way we perceive and interact with visual media, unlocking new realms of creativity and pushing the boundaries of what is possible."

Top Picks: Midjourney, stability ai, craiyon
Our favourite – AskBrian: Brian generats pictues generated by stable diffusion from Stability.ai
17. Meeting Assist
Automate your meeting notes is a technology company that develops speech-to-text transcription applications using artificial intelligence and machine learning. Its software, called Otter, shows captions for live speakers and generates written transcriptions of the speeches. Tucan.ai is not just a transcription tool or a meeting recorder. It is an intelligent AI system that automatically takes notes, creates summaries and provides analytical insights.
Top Picks: Otter.ai, tucan, fireflies

Our favorite: otter.ai
18. Other
Generative AI has the potential to change the anatomy of work, augmenting the capabilities of individual workers by automating some of their individual activities.
Top Picks: Notion, Tegus, SlideAI
Our favourite: Notion
Slide graphics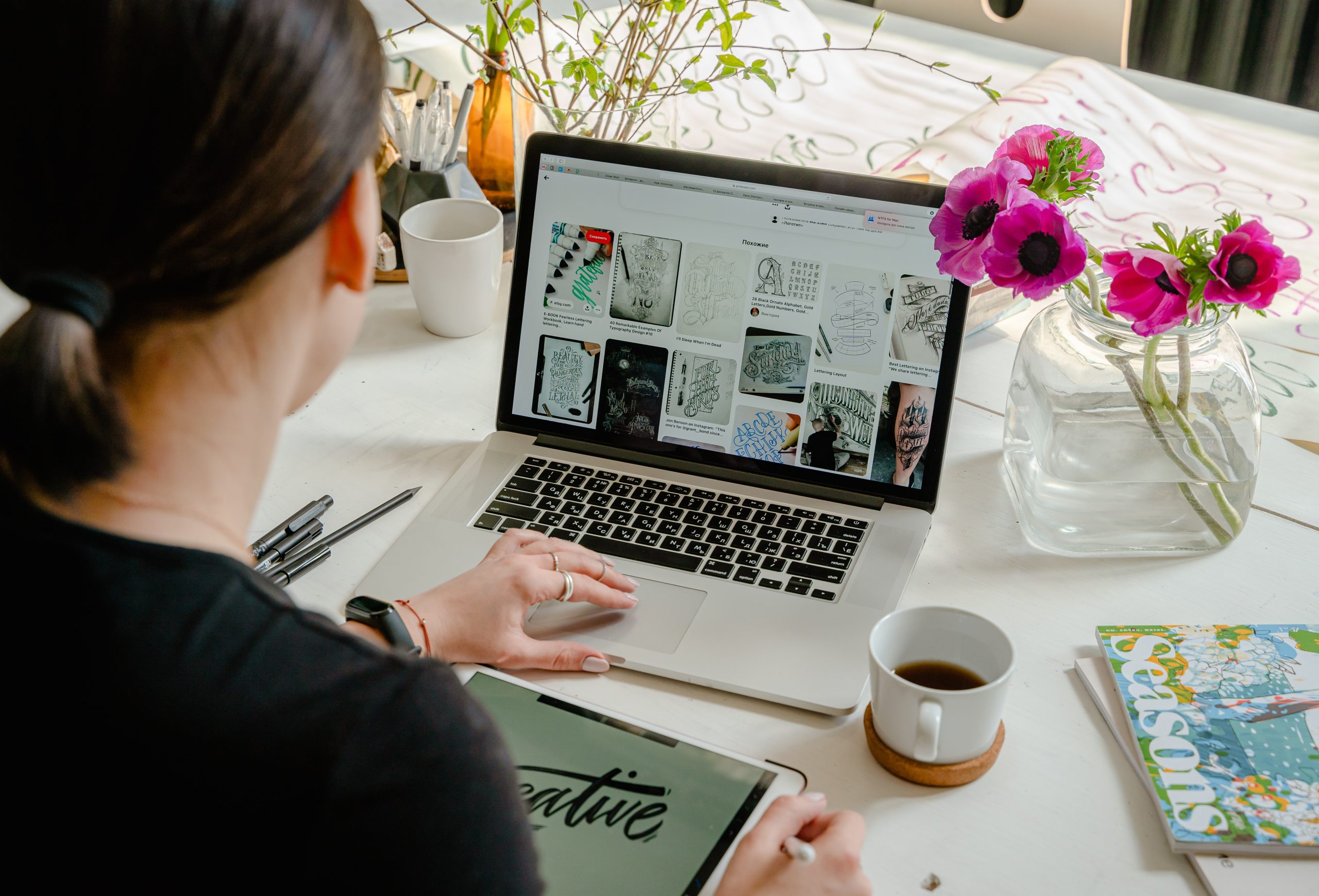 Producing quality content requires a huge effort and a significant amount of time. Thankfully, there are many software and tools that help management consultants create attractive and powerful slides and graphics. These tools offer a library of pictures and icons for your slides, ready-to-use professional-looking templates, PowerPoint add-ins and many more features.
19. Templates
Creating presentations/slides is one of the primary responsibilities of a consultant's role. There are many tools that offer professional ready-to-use templates, therefore, saving a significant amount of consultants' time. The consultants can get templates for consulting methods, proposal decks, pitch decks, organization charts, timelines, corporate strategies, roadmap, SWOT, and scrum and various other topics.
Top picks: tome, Slidesgo, 24Slides
Our favourite – 'AskBrian': Brian has a library of 1200+ slide templates for 49 topics – 20 to 40 templates in each of the 49 topics simply available via email, MS Teams or Slack. Customizable for your company. You can try Brian for free or schedule a demo to learn more about customization options as well.
20. Icons
Icons help in making a presentation visually more attractive. Slides with high quality and the right icons help in the more effective delivery of your story.
Top picks: The Noun Project, Flaticon, ICONS8
Our favourite – 'AskBrian': Brian can send you cool, editable 50 alternative icons for your presentation on thousands of topics.
21. PowerPoint productivity
There are many tools that come as PowerPoint add-ins to enable users to create highly professional presentations in less time. These add-ins help users to create complex data-driven charts and maintain a presentation's structure with auto-updating agendas alignment, sizing and spacing of shapes. They also offer an extensive library of visual content like shapes, charts, tables, maps, or flags – all customizable to the user's corporate design.
Top picks: think-cell, Efficient Elements, UpSlide
Our favourite – 'think-cell': helps you create beautiful PowerPoint charts in minutes, improves your slide layout and automates your regular reports with a single PowerPoint add-in and is used by 33K+ companies.
22. Pictures
Slides with high-quality images are visually more attractive and help in the effective delivery of the story. There are some providers who offer royalty-free images for nearly all of your needs to create quality presentations.
Top picks: Pexels, Shutterstock, Unsplash
Our favourite – 'Pexels': Pexels maintains a library with over 3.2 million free stock photos on a wide range of topics.
23. Graphics
Creating engaging graphics requires expertise and a great amount of time. However, there are tools with numerous drag-and-drop features that can help even non-designers to create boardroom-ready presentations, infographics, engaging charts, documents and social posts in minutes.
Top picks: Canva, Visme, Adobe Spark
Our favourite – 'Canva': Canva makes it easy for you to create graphics using their library of 100+ mn photos, videos, audio and graphics and 600K+ templates to choose from. You can even plan, create, and publish your social media posts directly from Canva.
24. Process visualization
Diagram creation tools, with their inbuilt layout shapes and ready-to-use templates, offer professionals to automatically generate flow charts, org charts, mind maps, tree diagrams, and other business visuals.
Top picks: draw io, Smartdraw, MS Visio
Our favourite – 'Draw io': Draw io is an easy-to-use free tool to build flowcharts, process diagrams, org charts, mind maps and other presentation visuals. You can also collaborate on digital whiteboards in meetings or brainstorming using Draw io.
Collaboration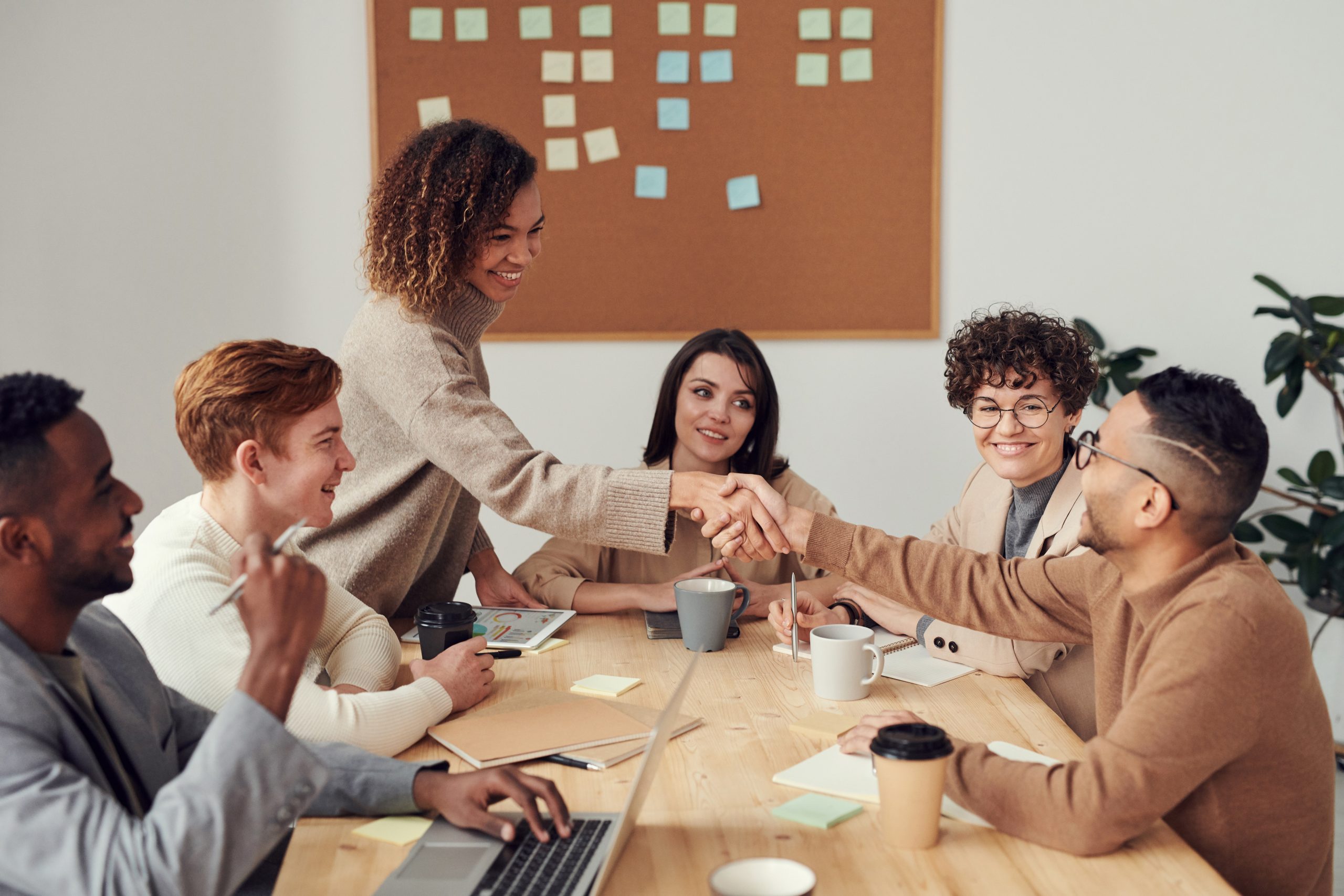 Management consultants often work in distributed teams. Post-Covid pandemic, the work has increasingly become more remote and distributed. Thankfully, many tools enable consultants to collaborate effectively for their work. Tools like real-time access to communications and information help in keeping track of your project status. The online collaborative tools enable remote/distributed teams to work together, from communicating to brainstorming with digital sticky notes to visualizing concepts, ideas, and solutions as a team.
25. Communication platform
These tools offer instant private and group chat features to enable remote, distributed, and hybrid teams to work together. These messaging apps help in real-time communication and file sharing. Your messages can contain text, images, files, GIFs, a recorded voice, etc.
Top picks: MS Teams, Slack, Wonder.me
Our favourite – 'MS Teams': Teams is an instant private and group chat tool with rich text editing that enables pictures and document sharing privately or in a group, moves replies from emails into quick chats and integrates seamlessly with other Office apps. You can access all of Brian's skills via MS Teams – so feel free to schedule a demo to learn more.
26. File sharing
These applications offer online storage for your personal and work-related files so you can share and collaborate on them with others. These tools keep your files backed up, protected, synced, and accessible on all your devices.
Top picks: OneDrive, Sharepoint, Box
Our favourite – 'One Drive': OneDrive allows users to store, share and sync files across multiple devices. It offers 5 GB of free storage space per user and additional storage on a paid basis.
27. To-do management
Remaining meticulously organized and staying on track is vitally important to consultants' projects' success. To-do management tools help you make the planning and management of your projects effective and simpler. These tools enable you to know the steps you need to take towards completing long-term projects and have a checklist to ensure you keep track of all the elements of the work you need to do.
Top picks: Monday, Asana, Trello
Our favourite – 'Monday': Monday is a work management and productivity tool designed to help your team to collaborate and manage all aspects of projects to increase operational efficiency.
28. Video conferencing
Video conferencing tools enable distributed teams to work together and feel the connection of working side by side – even in remote, distributed, and hybrid work environments. Post-Covid pandemic, these tools have become an integral part of teamwork.
Top picks: MS Teams, Zoom, Meets
Our favourite – 'MS Teams': With Teams, users can host quality calls with up to 250 members, which includes the ability to share screens and record calls. Users can also meet on the go using Teams apps for smartphones and tablets.
29. Virtual collaboration
Online collaborative tools enable distributed teams to work effectively together, from brainstorming with digital sticky notes to visualizing concepts, ideas, and solutions as a team. These tools help your team feel the connection of working side by side – even in remote, distributed, and hybrid work environments.
Top picks: Miro, Mural, Slido
Our favourite – 'Miro': Miro is a digital whiteboard platform used to create, collaborate and centralize communication across your company. Trusted by 20m+ users for ideation, building customer journeys and user story maps, wire-framing and other collaborative activities.
30. Knowledge management
Knowledge management tools help capture, store, share and effectively manage employees' knowledge and experience in an organization. These tools help in improving efficiency, productivity and retaining critical information within the company.
Top picks: Intrafind, Taiger, Starmind
Our favourite – 'Intrafind': Intrafind offers the employees fast and easy access to company-wide data and documents – across all sources such as file shares, the intranet, collaboration systems, and e-mail systems.
31. Meeting Scheduling
Trying to schedule sales and consulting calls is one of the frequent and time-consuming tasks. Appointment scheduling software is an essential tool that eliminates the back-and-forth hassle by automatically checking calendars for available times so clients can opt for a time that works for them.
Top picks: Calendly, Julie Desk, Zoom AI
Our favourite – 'Calendly': Calendy is an automated scheduling tool trusted by millions of users worldwide. Calendly works with Google, Office 365, Zoom, Slack, and Outlook calendars and many other apps for a seamless user experience.
Basics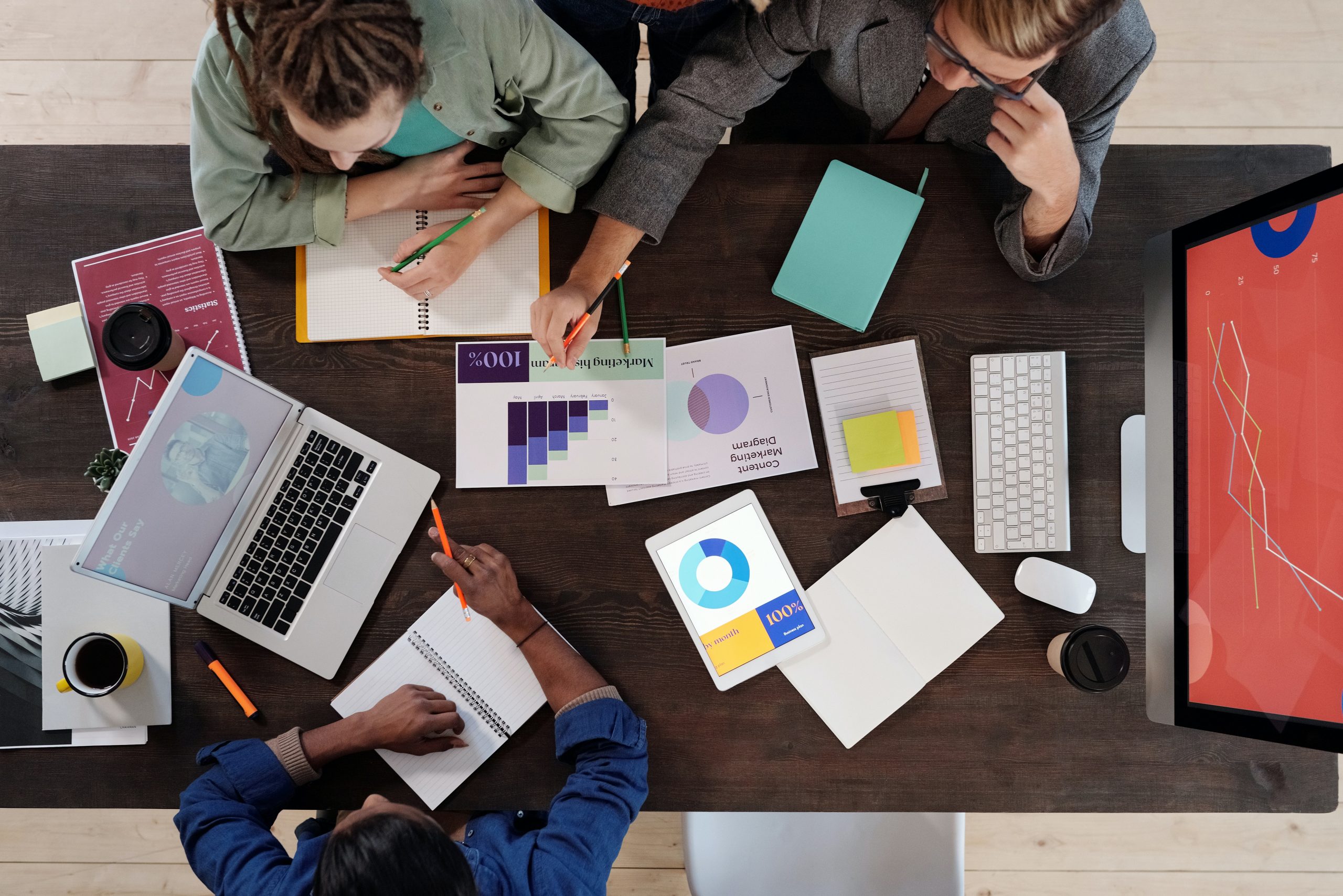 In this category, we have covered the most common and prevalent tools used by professionals in their day-to-day work.
32. Presentations
Presentations are the most common mode of story-telling in boardrooms. Therefore, making slides is an integral part of consultants' day-to-day work.
Top picks: MS PowerPoint, Google Slides, Prezi
Our favourite – 'MS PowerPoint': Most commonly used
33. Tables
Tables/numbers analysis tools help consultants in calculation-related work like financial statement preparation, ratio analysis, margin calculation, budget planning, and more.
Top picks: MS Excel, Google Sheets, Qlik
Our favourite – 'MS Excel': Most commonly used
34. Text documents
Most often, the consultants, as part of their work, are required to prepare text documents like writing meeting notes, interview transcripts, creating reports, preparing agreements and much more.
Top picks: MS Word, Google docs
Our favourite –'MS Word': Most commonly used
More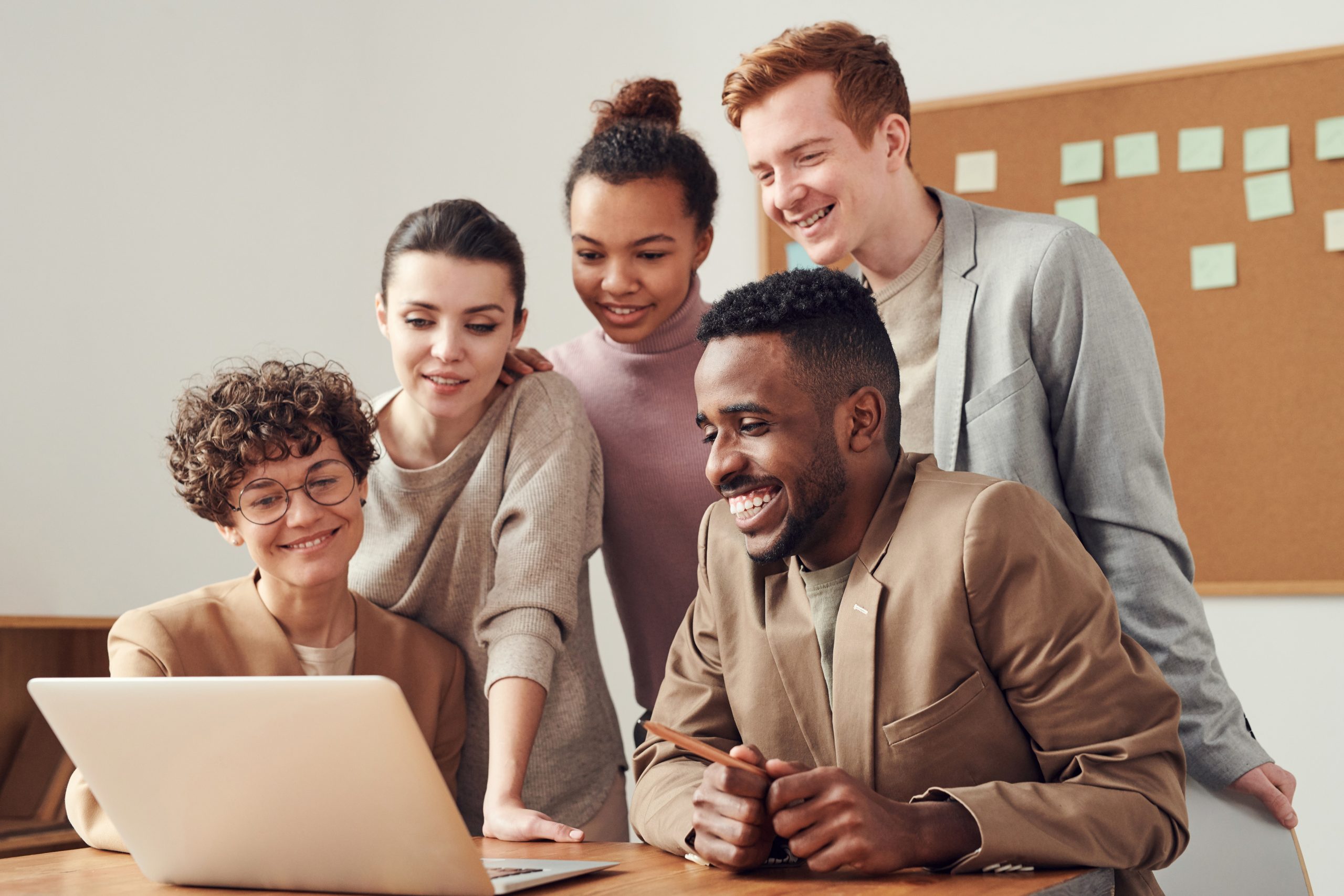 Considering the size and scope of the consulting industry, it's difficult to cover all the software and tools used by management consultants in this write-up. In this category, we have tried to cover some of the other important tools that differ a great deal in their value proposition.
35. Employee service
These software and tools focus on employees' HR needs to enhance employee experience. These tools automate responses to employee queries related to company policies, payroll, leave management, and benefits, saving a significant amount of consultants' time.
Top picks: Recruitee, Leena AI, At Spoke
Our favourite – 'AskBrian': Brian's mail and MS Teams-based e-buddy answers all queries by employees related to a wide range of topics from admin to onboarding to travel to expense, etc., instantly.
36. CRM
CRM tools make managing your business relationships easier by streamlining the technical details. They allow you to manage better and document email correspondence, shared files, contact information and more.
Top picks: Hubspot, Zoho, Microsoft Dynamics
Our favourite – 'HubSpot': Hubspot offers a CRM platform with all the tools and integrations you need for marketing, sales, content management, and customer service. It is designed to help align sales and marketing teams, foster sales enablement, boost ROI and optimize your inbound marketing strategy to generate more qualified leads.
37. Surveys
Excellent survey tools with easy-to-create surveys delivered through email or messaging applications can help consultants with critical insights from their target segments.
Top picks: Surveymonkey, Slido, Typeform
Our favourite – ' Surveymonkey': Surveymonkey is the World's most popular free online survey. It allows users to use basic free tools while designing more advanced features requiring paid plans.
38. Data visualization
Data visualization tools and software help translate large data sets and metrics into charts, graphs and other visuals. These visual representations of data make it easier to identify and share insights about the information in the data.
Top picks: Power BI, Tableau, Google Data Studio
Our favourite – 'Power BI': Power BI is a business analytics service by Microsoft with an interface simple enough for end-users to create their own reports and dashboards. It unifies data from many sources to create interactive visualizations and reports to get actionable insights.
39. Travel booking
Management consultants are frequent travellers and these firms have their travel partners to handle their travelling needs. Still, some conversational AI tools offer instant travel booking services.
Top picks: Kayak, Expedia, Lanes & Planes
Our favourite – 'Kayak': Kayak offers a simple chat-based AI-powered travel and hotel booking platform.
40. Expense management
Expense management solutions are extremely important for heavy travelling consultants. Leading expense management solutions offer flexibility to easily allocate charges to multiple projects and enable users to file client-billable and non-client-billable expenses in a single form.
Top picks: SAP Concur, ExpenseTron, Xpenditure
Our favourite – 'SAP Concur': SAP Concur offers an integrated online and mobile business travel and expense management solution to simplify travel, expense and invoice management with total visibility.
41. Video creation
Videos are a powerful and engaging mode of storytelling. However, creating video demands significant effort, time and cost. Thankfully, there are many video creation tools (including some AI-powered ones) to create engaging videos for training, customer onboarding, sales, etc., efficiently and cost-effectively.
Top picks: Synthesia, Vyond, Loom
Our favourite – 'Synthesia': Synthesia helps you to create your own professional AI videos by simply typing in text in 50+ languages. Generate engaging video content for e-learning, customer onboarding, and many other use cases. Check our first 3-minute video we used by using this technology.